The landscape of digital products is changing at a breakneck pace. Bounding from "V-Model" hardware and software development to Machine Learning in just a few short years, what are the evergreen frameworks that will help product leaders keep up and build digital products that solve problems that range from putting satellites in space to combating fake news? Microsoft Product Director Joe Cepollina shares lessons that transcend industry change, and focus on building products that matter for people.
Watch the entire session right here, then pop over to the Products That Count Events page to lock in your seat at more upcoming discussions with leading product executives.
On non-traditional paths and becoming a general specialist
It's been a long haul for the craft of management with the discipline only recently anchoring itself into the C-suite. Taking into account the relative youth of the tech industry, the typical product leader career is anything but typical. Many still tangent into product from outside industries and legacy product leaders themselves harbor a wealth of knowledge for those who may not have followed the traditional product path. Joe starts off his presentation by sharing a bit of his own product journey before presenting enduring leadership frameworks that are still applicable today.
"My journey is certainly not your typical MBA journey. To get where I got, I have had to build a bunch of enduring attributes around product leadership. If you've had a similar journey, you don't need to feel guilty and you don't need to feel like your journey is the reason you can't be successful. I've had to learn to be successful throughout my career through continued growing and evolution on all levels."
"Becoming a general specialist is really important. It's basically becoming someone who can either individually or build teams that are able to assess technology patterns that are emerging. It's being able to use these technology patterns along with working backward from any customer segment to define and drive the right customer business outcomes."
Think like a CEO
It's a common refrain, and one of the most difficult mindsets to master as a product manager. At the end of the day though, a product leader needs to take ownership, cares about every aspect of their product, and ultimately, think like a CEO.
"No matter the organization or the organization structure you're in, if you want to be an effective product leader, you have to think like the CEO of your product. That is just table stakes. You really have to understand that it's not about defining one-pagers or six-pagers and executing on them. It's about making sure that you have a clear understanding of customer success, business success, and you're willing to do anything that's required to deliver."
"All of the attributes that I have figured out ladder up to this enduring principle; think like a benevolent CEO. Be someone who cares about everything and needs to understand all of the intricacies of product success. Be very open to input and collaboration from anyone and willing to take input and support and have others contribute to the success of the team. When there's a gap, though, you must jump in. You must jump in and figure out how to fill that gap if you're really going to be a successful product leader or leader of product leaders."
Enduring frameworks for product leaders
It may transport one back to toddler days when 'why' was the end-all question for every parent response, but as a product manager, it's imperative to rekindle that curiosity. Asking "Why" at every decision intersection is the first step to truly understanding the product and the metrics that drive it.
"One of the first enduring attributes I figured out over time is data fluency. It's always one of my first priorities when I join some new ecosystem, to ensure that I am plugged in to what is often thought of as flash reporting. What is the daily operational health reporting that we use to think about the health of this product, and do I understand it?"
"There are many scorecarding frameworks, but in the end, if you understand the metrics that matter to your customers, and you're able to build a transfer function for which dependent or independent variables are most impactful on those customer success metrics, you're going to be on the right track to drive a great product from a data perspective."
The 'Five Whys' framework is one I will typically apply when I come into a new space. The framework is simple; it's seeing a metric and asking why is that important? Once I get an answer, ask it again; why is that answer important? It normally takes between three and five 'whys' to either come to the conclusion that we don't really understand what matters to a customer, or to a business outcome. You start to get a good sense for things that you should be measuring that are the second-tier drivers of that transfer function."
---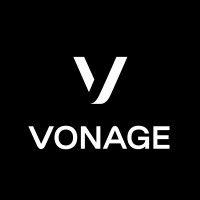 Vonage
This webinar was sponsored by Vonage, APIs that help you deliver communications services that matter, anywhere.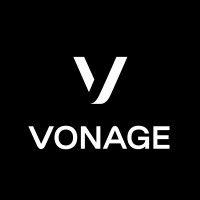 ---
About the speaker
Joe Cepollina
Microsoft, Head of Product (Partner GPM) - Microsoft Start Experiences
Member
Joe Cepollina has been leading hardware and software product innovation for over 25 years, with highlights ranging from shipping hardware for the International Space Station and Hubble Space Telescope to leading Product Management for the world's largest digital News Platform (Microsoft News). His professional passion is, simply put, driving for growth: growth in customer utility, growth in key business objectives, growth in Team capability, and growth in self. Joe's digital leadership experiences include Enterprise Customer Application development (CRM, ERP, Low-Code Platforms, Data Warehousing), Digital Advertising, and Global At-Scale Consumer Product Leadership. Joe and his team have a successful track record of leveraging Machine Learning and Whole Page Relevance to optimize experiences for a combination of customer and business utility.
If you liked this post, please use the buttons to the left to share it with a friend or post it on social media. Thank you!