This week in our product leader speaker series we brought to the virtual stage two amazing product leaders to share their expertise in their respective fields. First, we welcome a product leader with over 12 years of experience in product leadership, NCR Corp Product Director Amit Acharya. Scroll below to catch the highlights and watch the full webinar right here for all of Amit's insights into locking in product-market fit.
In case you are ever unable to attend one of our events, a reminder that each presentation is recorded and preserved right here on Products That Count.
On outcomes
Product market fit is an ever-fluctuating scenario, one that requires constant adjustment and every vigilant user listening. Amit dives into the dual side of measuring that fit and what points product leaders need to watch out for.
"There's a quantitative side and there's a qualitative side to it. If I were to simplify it – you're literally solving an unmet need. You're solving an unmet need for a set of users in a specific market."
It's been referred to as the holy grail, but why does product-market fit matter? Amit expresses the importance of finding that elusive product-market fit, and the outcomes that can occur once found.
"There are three outcomes that I've observed in my own experience. First, you scale from there. So, you've got something awesome, and you're going to take it to the next level, or to millions and millions of users."
"The second element is around a pivot, right? You are working on a concept or on an ideation, and try it for a couple of months or maybe years. Then, maybe you don't have money or the market doesn't make sense, and you pivot."
"The last one is perish. What I mean by perish is not completely destroyed. My point is, large organizations, for example Blackberry or IBM, have been leaders in their age, and some of them are still today. However, when you become so large, you are catering to an existing market, and you sometimes lose sight of seeing how the market is evolving how the market is changing."
On driving and measuring product-market fit
Getting into the meat of his presentation, Amit declares that the concept around driving product-market fit isn't rocket science. It's in the execution where the difficulty lies.
"There are three elements to driving product market fit. First is discovering the user, which is making sure that you're going after the right base. Number two is segmenting the user as you ideate. Finally, number three is to segment the market and there's a method to that madness in terms of looking at driving the pilot."
"It's really important to understand the value that you want to deliver so the pilot is sticky to both the user and the buyer. This goes back to user and buyer discovery, but the point is understanding the pain point you are solving, segmenting it, and deciding if it is something of 10x value for the user."
"Back in the 90s, you would sell a pilot to a buyer, the user may not know what was bought, the user is told to use it and the user wouldn't be happy. Those days have changed now.
"Today companies are the people who are using it, and they go up the chain to show them the value. Now, the chain also listens to the users, so that way, you're buying what you really want to use. If you start to see bottom influence in your pilot and you hear the same signals from the executives, that's a good sign."
---
---
Tableau
This event was sponsored in part by Tableau. Realize the power of self-service with an analytics platform that puts data in the right hands.
---
---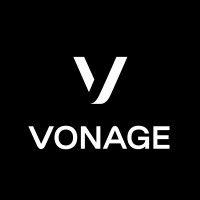 Vonage
This webinar was sponsored in part by Vonage, APIs that help you deliver communications services that matter, anywhere.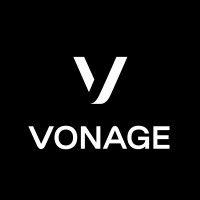 About the speaker
Amit Acharya
NCR Corporation, Director of Product - Retail
Member
Amit Acharya is the Head of Product - Retail Innovations & Self-checkout at NCR. He is a former Head of Product at Gigster (a startup based in San Francisco) leading a SaaS platform for Future of Work. Prior to Gigster, Amit led various products at IBM in enterprise B2B SaaS, software and appliances in the API, Cloud integration and digital transformation space – catering to different industries such as finance, retail, automobile, telecom, non-profit etc. He did his MBA from Duke University and MS from Purdue University. He is a storyteller to his 2 little kids! * Enthusiastic and self-driven product management leader with proven experience of bringing products to market be it emerging, open source, appliance, traditional and cloud (SaaS & on premise) * Thrives in high-pressured environments to deliver customer-focused results * Adept at leveraging strong analytical & problem solving skills to lead cross-brand & geographically dispersed teams towards successful product launches. * Customers, technology and building teams from scratch drives the inner core.
About the host
Nita Maheswaren
Pivotree, Director, Product Management
I'm passionate about taking new products to market, driving product strategy and winning in a competitive market. Complexity just adds to the fun! I've served in various technical and leadership roles in my past decade at IBM and Pivotree. My background and experience enable me to seamlessly switch between big picture thinking and handling fire-drills all in the same hour.
If you liked this post, please use the buttons to the left to share it with a friend or post it on social media. Thank you!