Chief Product Officer (CPO) is one of the newer functions within an organization as more and more companies aim to be product-led. How can a product leader earn that title? In this session, Products That Count Sr. Product Manager, Andy Shore, and Renee Niemi, Products That Count CPO and previously with Plantronics, Google, and Logitech, sit down for a fireside chat to discuss what product managers and leaders can do to put themselves on the path to the C-Suite.
Join us for new conversations with leading product executives every week. Roll through the highlights of this week's event below, then head on over to our Events page to see which product leaders will be joining us next week.
---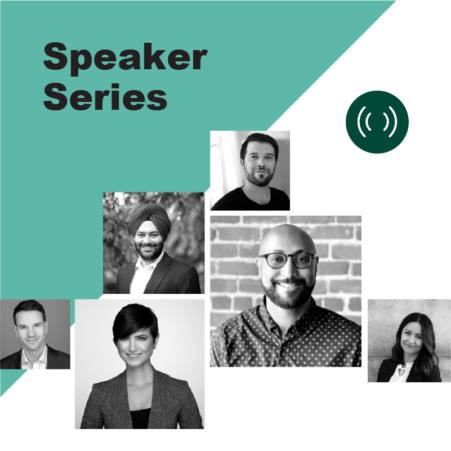 Join us for new product conversations every week. See which product leaders are joining us coming up.
Reserve Your Spot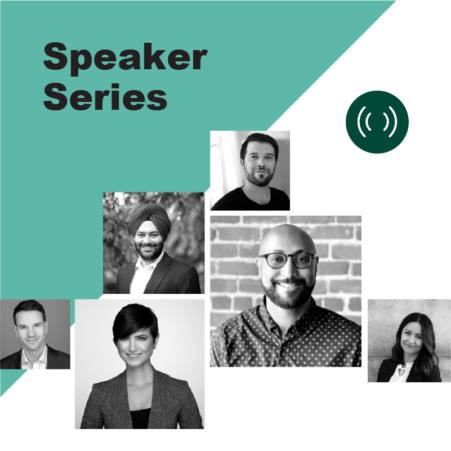 ---
On the differences in C-Suite mentality
According to Renee, they're similar, but in the C-Suite you don't focus as much on the product because you have a bigger view. You must also look at revenue, predictability, and the customer. Niemi mentioned three key points to keep in mind.
"The first is to change your lens from internal, and getting your product out the door, to external. Start to look at trends and have an informed opinion on where your space, whatever that space might be, is going to go in the future and why it could be driven by a technology trend."
"Think about if you were the product manager of a taxi company, and you got surprised by Uber. Those are the things that you're trying to think about, and get in front of for your product. You can do that today for your product."
"Another thing, from an outside perspective, is customers. A challenge about being a product leader is when you put three people around a table, they're going to have three opinions about your product. And so the more informed you can be regarding the decisions you make is really important."
"When you're in the C suite, you have to lead with data. And getting that customer perspective as one of those data points is really critical," Renee said.
The second is the metrics. You're probably an amazing product manager, and you're probably living in those data analytics. That's a great first step, but that's only a first step"
"You should have a really solid understanding of how your product is contributing to the bottom line. You should have a really solid understanding of how that bottom line changes over time, and you should have a really solid understanding of how your strategy and how any individual features will change."
"Being the king or queen of your metrics is super critical and you'll be seen more or less as a product leader. You'll start to elevate your position amongst your peers. And with your boss, because you're having a business-level conversation, versus just a product-level conversation. And then the third thing that I really recommend that you start doing now is stakeholder management."
---
Learn more about how to become a CPO and how to manage your product management career.
Read The Ebook
---
On gaining outside perspective
Gaining perspective from other knowledgeable people in your industry, as well as your customers, is invaluable in both performing your current role and in advancing toward a C-suite role. As a product manager, it's your responsibility to know your product well. Moving forward requires more, though, and for that, you need to talk to your peers about metrics and analytics and the business at a larger scope.
"That was my number one tool when I was going up the ranks, between customers, talking to customers, and talking to peers. I ended up meeting a lot of my peers at trade shows. I used that opportunity to network and create a circle around myself. Ask them, ' What do you do for metrics, what do you use for tools to measure your analytics, what works for you and what doesn't?' Really developing that external network so that they become an extension of your learning is super important at this stage.
On building habits that helped you advance
Meeting customers with the sales team was invaluable, Renee said, and provided tremendous amounts of product feedback, as well as developing rapport with the sales team, which she described as one of her most important stakeholders.
Another habit was informal conversations with other employees in the lunchroom, for example. "I was always chit chatting with people and collaborating with people, because I was curious, and what I found specifically in the product management world was those collaborations turned into really important conversations. I learned so much, and so many of them were informal."
On what makes a great CPO
Renee said, "A great CPO has a very, very strong vision for the future. That person got there through practical skills and products, so can lead a product team to that vision, but is a visionary and can inspire people internally and externally."
Another factor, Renee said, is diplomacy. "It takes a village to bring a vision to life, it takes a lot of products to bring the vision to life. And, it takes a few mistakes to bring a vision to life. And that's where the diplomacy comes in."
"Once you enter the C suite, you need to inspire your peers, you need to teach your peers, you need to be vulnerable with your peers. And the best CPOs in the world have that skill set in spades."
Finally, Renee said that when in the C-suite, one must maintain an external perspective. "I mentioned this earlier, but to get to the vision, you need to understand the path there."
---
---
Learn about the best tools available to product managers today.
Read The Guide
If you liked this post, please use the buttons to the left to share it with a friend or post it on social media. Thank you!