Product managers understand that finding product market fit is an art and a constant evolution. InVision, a 2021 Product Awards winner, is a prime example of a product designed for a specific use case that is following the growth, allowing their product market fit to expand into even more use cases. In a special fireside chat SC Moatti, Products That Count Founder and Mighty Capital Managing Partner, sits down with Lizzie Yarbrough de Canton, Director of Product Marketing at InVision, to learn best practices to connect with and convert a qualified product audience into revenue.
Watch the video to dive into the full discussion, then head over to our Events page to sign up for more events with the leading players of the Age of Product.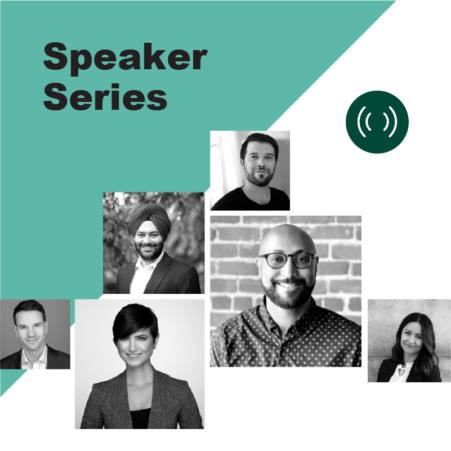 Join us at our weekly events to learn product management from the leaders who are driving the Age of Product.
Reserve Your Spot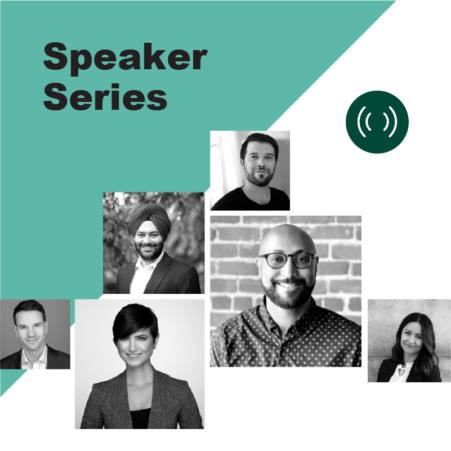 ---
On the journey to product market fit
"Beyond passion for product marketing, I love what I call an awkward teenage company."
It can feel like a finish line that continues to drift further ahead, but finding product market fit is a decidedly nuanced moment in a product's lifecycle. InVision, for their part, quickly realized a strong competitive advantage in the product management use case. After giving a brief history of InVision as both a product and a company, Lizzie elaborates on what's to come for one of the hottest tools in product management.
"I would imagine it's not a secret to folks, but if you're not familiar with the InVision product, our bread and butter is absolutely an individual contributor, designer, and growing through other products like a design operations group. But we were very focused on creativity as a function, not as much as a practice that happens within an entire org."
"As we've evolved our product and our features from everyone knowing InVision as prototyping, expanded both our feature set as well as the types of collaborative documents that you can produce, that very quickly resonated with product management. As we started to look within this creative, cross functional universe, who are the most likely creators and who are drivers, product management is key there."
On best practices for engaging product managers at scale
"One of the things that we see a lot in product management; how they adopt different tools and different products, most of the time, is by word of mouth."
Product managers can definitely be noted as the first adopters and trend setters of the tech industry. If a tool is seen as only made for a specific use case, however, it can be difficult to convince an audience to try it in other manners. In the quote above, SC shares her own insights on how product managers discover award-winning tools, then prompts Lizzie to share best practices for ways that companies can engage with the product manager audience at scale.
"Way ahead of good tactics is good partnership with other groups within your org."
"It's kind of a two fold approach with internal dogfooding with our own product managers – that's the persona that we're going for – as well as really good research upfront. We don't just test UX/UI but also message and value testing in conjunction with features, or proposed features, and workflows. We find that really hits the mark when it's time to actually market a feature."
"Invision has built a pretty rigorous process of what it takes to get something to the market. And it's much more than just a feature checklist. I call them 'product trees'. We need to make sure that feature one, feature two, feature three equals x value prop, and we test that as we're doing the user testing."
"As we expand into product managers specifically, we're actually moving back to a product-led growth model where we're trying to figure out – how do we not make the designer a stop gap? So, we're working on product experiences and great onboarding, great examples that really help a user drive on our product without needing a designer or feeling like this is a designer's tool."
---
On strategies to increase sales velocity
"Product managers are technical audiences, skeptical of vendor claims. They're also building products themselves, so they have see a great product first in order to adopt it."
Gaining the interest and trust of any sales prospect is the key to the close, no matter whether the target is product managers, enterprise, or consumer. SC first shares her thoughts on the product manager persona before handing it off to Lizzie to dive into various strategies for decreasing that time to close.
"You increase sales velocity as you go cross functionally. If we can gain a design leader's trust to bring in their product management counterpart, or their engineering counterpart, we see our importance grow and we see time-to-close decrease. The cross functional play is one that works really well within a sales cycle, whether you're doing the icy approach or the decision maker, keys to the budget holder, sale."
The other thing I would say that we do – we've invested a lot in account based marketing (ABM). There's two fold to that; for a marketer, when you say ABM, we cringe a little bit because everyone talks about it, it's the new cool thing, but done right, it actually allows you to test and then learn what scales.
"Within our largest customer segments, we will build a specific account based marketing play. If we're going after a product management group, we will think deeply around that program and how we are positioning our tools and the efficiencies we can drive for product management teams."
---
---
InVision Freehand is the online whiteboarding tool that helps teams collaborate in real-time together, all in one place. Give your team the ability to draw, write, plan and create together.
Watch the Demo
About the speaker
Lizzie Yarbrough de Canton
Stash, Senior Director of Product Marketing
Member
About the host
SC Moatti
CEO/Managing Partner
SC Moatti is a technology visionary, entrepreneur and investor. She is the founding partner of Mighty Capital, a Silicon Valley venture capital firm, and Products That Count, one of the largest communities of product managers, leaders and founders in the world. Previously, she built products that billions of people use at Facebook, Nokia and Electronic Arts. She also serves on boards of both public and private companies, including mobile technology giant Opera Software (OPERA:Oslo). An award-winning bestselling author, Moatti frequently gives keynotes on business and technology, and has been featured in The Wall Street Journal, the Harvard Business Review, and on NPR. She lectures at Stanford Graduate School of Business, where she earned her MBA and has a Master of Science in electrical engineering. Andrew Chen, one of Uber's top executives, called SC "a genius at making mobile products people love." For more information, visit scmoatti.com.
If you liked this post, please use the buttons to the left to share it with a friend or post it on social media. Thank you!