While we say it often and say it loud, it can never be said enough: in the Age of Product, product leaders are primed to lead the charge in product innovation. In his presentation, LendingTree CPO Sushil Sharma shares how product managers can employ user insights and engagement to overcome the challenges that are inherent to the product lifecycle.
Watch the entire video right here and make sure to check out our Events page for upcoming webinars with more winning product leaders.
On the evolution of product offerings
When it comes to longevity, digital transformation is key to a company's survival in the Age of Product. Reminiscing on LendingTree's inception in 1996 and their use of the (almost) obsolete fax machine, Sushil shares a bit of the journey involved in becoming a leading financial marketplace in this new century.
"In terms of the product offering, some what we call the traditional marketplace business, this is where the customer actually knows what they want. The biggest value add the platform does here, is match them with the best option."
"The basic function of the marketplace is to match demand with supply. In terms of the demand side, the focus is always on getting high quality users who are looking for the best offers and the best user experience."
"The key thing to solve in user experience and product offerings is discovering the next engagement stack onto the product, and finding the features that drive more regular engagement."
On actionable engagement
The key driver of product management is to provide value to the user while gaining more actionable engagement for the product. Sushil shares how ease of use is a deciding factor in encouraging higher engagement from the user.
"What we tried to do is make it all more actionable versus just giving the education. There's a lot of sites and platforms that give education but in order for the user to basically avail of it, they still have to go through the hard work. The thinking here is the platform will do all the hard work, compute everything, and then the user just has to click on it and take advantage of it."
"As you start scaling new verticals, you still need an anchor tenant on the supply side, someone who has a very broad offering, and you have to know which users you are trying to solve for."
"You have to know which users you are trying to solve for and which user segments you want to go after. That will dictate your marketing efforts and the marketing channels. Once you know at a high level what band you want to play in, then you start with getting at least one or two large suppliers, Then, start generating demand and start acquiring users to solve for it."
---
---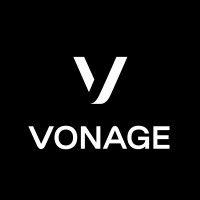 Vonage
This webinar was sponsored by Vonage, APIs that help you deliver communications services that matter, anywhere.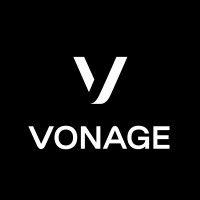 About the speaker
Sushil Sharma
LendingTree, CPO
Member
Sushil has 20+ years of product management and technology experience in Fintech, Social & Travel. He currently serves as Chief Product Officer (CPO) at LendingTree building their market place products & financial home for consumers. Prior to this, Sushil was CPO at Match Group, leading product, analytics, monetization and design teams through the IPO journey. He drove substantial subscriber growth through pricing and matching algorithms which helped more users to make meaningful connections. He led transformation of the product experience from desktop to dominate the mobile dating space. Within technology, he was an Engineering Architect at Sabre/Travelocity. Sushil earned his MBA from The University of Chicago, Booth School of Business. He also holds M.S in Computer Science & Engineering from The University of Texas, Arlington. Currently he is also on the Board of Advisors for UTA College of Engineering.
About the host
Maheep Bhalla
AT&T, Product Management Lead
Maheep is a customer-focused Product Leader. He believes that a Product Manager wears multiple hats but should always champion the voice of the customer.
If you liked this post, please use the buttons to the left to share it with a friend or post it on social media. Thank you!