According to Peek.com CPO Navya Rehani Gupta, the key skill that differentiates a good product leader from a great one is adaptability. In an interactive session with a highly participative audience, Navya broke down the art of zooming in and zooming out while maintaining the right horizon. Watch the entire session here to gain all her insights, and continue reading for the highlights.
On adaptability as a product leader
While it seems simple in theory, every product leader knows keeping a high-level view of product strategy while knowing all the gritty details isn't easy. Navya begins by sharing the challenges to adaptability as a leader and shares various ways to overcome those hurdles.
"At the executive or leadership level, you're constantly standing for/defending the decisions your team is making. Things like what features are in development, how they are going to work, and the business implications. You need to know the details, but also empower your team. Sometimes the wrong zoom setting can lead to bad product decisions. The best product leaders effortlessly work the zoom button in both directions."
On how to smoothly navigate the leadership zoom
It takes conscious discipline to step back and not worry about the day to day. However, there are always opportunities to zoom out which a product leader must learn to recognize, be they stakeholder meetings or dedicated calendar blocks. Navya shares her tips on how to achieve a successful level of adaptability.
"Time is the biggest resource as a product leader. I constantly move things around to protect time for strategic thinking. Product leaders are natural problem solvers. If you don't make zooming out a priority, it doesn't happen."
"Own your calendar and prioritize the kinds of activities that get your creative juices flowing."
"Have designated strategic thinking blocks of time. As product managers and leaders, we're all problem solvers, so it's always easy to zoom in. If you don't make zooming out of priority, then it doesn't happen, so you need to protect time for strategic thinking.
On adapting to your audience
This is a skill that can take years for product leaders to master, but the benefits are clear. The ability to achieve a certain level of depth in a conversation can lead to more nuanced objectives and even more successful execution. Navya goes on to share how to get the most out of conversations and keep tabs on your own goals as a leader.
"Define the POP: Purpose, Outcome, and Process. Agendas are great for the first two, but then you need to define the process to help people come in at the right depth. Have a conversation about conversations to prepare for the following day's conversations. It helps give your teams more autonomy."
"As you come into conversations, think about how you can elevate the conversation. Sometimes it's as easy as asking the question and identifying the blindspots. If the team is really zoomed in, zoom out to show them the things that they're not seeing. If everybody's really zoomed out, draw attention to that detail that they might be missing or overgeneralizing.
"Finally, as you join teams, find ways to bring diverse thinking to the teams. You need diversity in teams for the best outcomes."
---
In a lively Q&A session that followed, Navya answers questions on how to prioritize the zoom, how to refresh your own goals as a leader, and how the most valuable product insights come from the user. Watch the entire session above, and pop on over to our Events page to join us at the upcoming events for even more insights from leading product executives.
---
---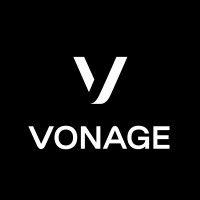 Sponsored by
Vonage
Forward-thinking CX innovators and technologists share more about their accelerated path toward digital transformation in the new ebook from Vonage.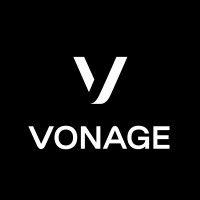 About the speaker
Navya Rehani Gupta
Peek.com, Chief Product Officer
Member
Navya is the Chief Product Officer at Peek.com, responsible for scaling the platform known as the "Shopify for the $150 billion experiences market". Peek.com helps consumers book fun activities (such as boat rentals and cooking classes), and provides experience operators with powerful software tools to grow their businesses. Prior to Peek, she built new business lines at StyleSeat, the world's largest marketplace for beauty services that has fueled billions of dollars in beauty services. She has also managed large-scale products at Uber, Disney and Goldman Sachs. Navya is a seasoned product executive who loves to build and grow products and high performing teams. She is an actively sought mentor for women and students to accelerate their careers in technology.
If you liked this post, please use the buttons to the left to share it with a friend or post it on social media. Thank you!