In the webinar, Diversify Software CEO Roger Barlow took the time to review the entrepreneurial lessons he learned about building software at a startup business. While Barlow may have started in semiconductor and chipset design, his career and aspirations navigated him through a complex path that ultimately ended with Diversys, a recycling management software that helps manage waste diversion.
Having built Diversys from the ground up, he has some wonderful insight for anyone trying to make their vision a reality. You can watch Barlow's webinar presentation above or read on for some highlights below.
On Risk and Startups
There are many facets to starting a new company. Barlow points out that there is at least one aspect that is sure to pop up – no matter what your concept is.
"I think as we talk through this, you're going to hear the word risk a lot. And it's a natural part of starting your own company."
On the Importance of Product Market Fit
Barlow explains how fast he and his team moved within the first six months. They dove in headfirst and ran with their core concept, forgetting initially to consider the market's need for their product.
That's where they realized where Product Market Fit comes into the equation.
"That's one thing that we learned very quickly was that product market fit in a startup business is super important. Because if you don't have product market fit, your business is gone."
"You're not part of Google, you're not part of Bell, you're not part of AT&T, where if one line of business goes down, somebody else can do it. This is the business, you're dead if you're not actually nailing it and you're not able to demonstrate that product market fit."
Startup Business' Can't Forget About the Customer
While Barlow notes the importance of the market, he also highlights where the customer fits into the startup equation.
"And then the customers. It really came down to that customers hate change. They know they need this. They don't want to upgrade. An example of this is oftentimes if you're with Bell Canada or AT&T or wherever you may be, if you get a call from a competing network, and they say they're going to offer you a better voice plan with more features, a lot of times you're like, 'I can't be bothered. I don't want to change, it's a hassle things are going to screw up.' So, what we found was that we have to move away from selling and driving the features that we want to sell and focus more on education."
Circling Back to Risk-Taking and Startups
The topic of risk came up a few times during the webinar. As Barlow talked about the change from the enthusiasm phase to the reality check, he had this to say:
"You need to be able to adapt and learn from your mistakes and learn from your omissions quickly, and you need to get behind it and have a lot of risk. And as I mentioned before, you have to be a perennial risk taker. You have to be comfortable taking risks without all of the information you need."
On Prioritizing When Building a Startup Business
When pressed about how he and his team prioritized aspects of their startup, Barlow offered insight into their process.
"So, really what we have to do is a two-prong approach. One, we realized we didn't have the right structure in the organization to really go and talk to the customer or to really understand the market. And we were just sort of making assumptions. So one of the first things we sort of said was, we're going to go off and restructure part of our product team."
"The other side of this is we are going to be doing a lot more with customer solutions, engineers that will sit with a customer and really understand their needs."
Just How Important is the Team?
A startup business is a complex venture to undertake on your own. Barlow has worked with a team since early in Diversys' life and spoke on the importance of a cohesive team.
"Everybody has a core role, everybody has the right talent, everybody has the right attitude. And I have without a doubt confidence that we've got the right team, because if I didn't, we wouldn't be structured this way because that would be a waste of my investor's money and I will absolutely refuse to do that."
---
---
Amplitude
This webinar was sponsored by Amplitude; helping companies innovate faster and smarter.
---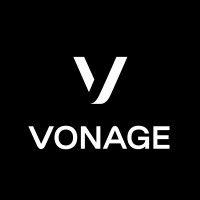 Vonage
This webinar was sponsored by Vonage, APIs that help you deliver communications services that matter, anywhere.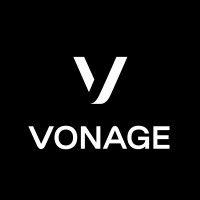 About the speaker
Roger Barlow
"Diversys Software, Inc.", CEO & Co-Founder
Member
Roger Barlow, Diversys Software's Co-Founder and CEO, has 25 years of wide-ranging experience with both start-ups and Fortune 100 global tech multi-nationals, including having lived in Japan for nearly ten years, resulting in a strong balance of technical knowledge in software and cloud architecture, strategic business acumen, and finance expertise. Named the 2016 CareerEdge Mentor of the Year while at Bell Canada, Roger is also a dedicated leader and visionary. Roger is a Licensed Professional Engineer (P. Eng) with a Bachelor of Applied Science in Computer Engineering from the University of Toronto and an MBA from McGill University.
About the host
Nita Maheswaren
Pivotree, Director, Product Management
I'm passionate about taking new products to market, driving product strategy and winning in a competitive market. Complexity just adds to the fun! I've served in various technical and leadership roles in my past decade at IBM and Pivotree. My background and experience enable me to seamlessly switch between big picture thinking and handling fire-drills all in the same hour.
If you liked this post, please use the buttons to the left to share it with a friend or post it on social media. Thank you!