As product leaders, we face a seemingly bottomless pool of disjointed feature requests, unscalable customer ideas, and conflicting internal pet projects. What strategic frameworks can product managers use to avoid technical debt, features that fall flat, and diminished team motivation? In this video, IdeaCloud Product VP Deedee Olsen joins Products That Count to share ways to examine your product strategies, introduce data-driven frameworks into your workflow, and close the door on that Feature Factory for good.

Watch the entire session right here, roll through the highlights below, and make sure to swing by our Events page to grab your spot at our multiple upcoming product leader events.
What is a feature factory
While product leaders may not be familiar with the exact terminology, the day-to-day activities and mindset that drive this style of operations are both common and relatable. To start off her presentation, Deedee dives into what exactly is a feature factory, and the negative impact it imparts on the user.
"Feature bloat happens when user experience is not the primary driver for your product strategy. That most often occurs in an environment that is referred to as a feature factory."
"The feature factory is a place where output is valued over outcomes, meaning ideation and prioritization isn't intentional. Inputs come from all over the organization and outside of the organization and there's no mechanism in place to validate or prioritize the work. The ideas are able to drop on the belt and oftentimes they don't click together or even oppose one another. The track is a one-way street, there's no way to understand their effect, and ultimately, without any kind of aligned strategy, the user ends up with a bowl of misfit pieces."
"Often there's a scramble to get projects prioritized with the sole purpose of keeping people busy. It's frequently driven by arbitrary deadlines that have illogical milestones or really no articulable value to the customer."
How to determine if your operating within a feature factory
Sometimes it can be easy to pinpoint that an organization is locked into an outcomes-based, production mindset. Other times it may not be so apparent. Deedee shares key indicators for product leaders to watch out for to avoid entering the feature factory space.
"The first way of determining whether or not you're living in a feature factory is taking a look at what success looks like and how it's measured. When you're in an environment like that, success is often measured by the number of features you deliver or maximizing the story points in a sprint. There's little to no focus on the actual impact on the user."
"Another great way to determine if you're in a feature factory is to think through how ideas are evaluated, or sometimes not validated. If they are, sometimes it's just that the delivery teams are trying to keep themselves busy. When you're working in that environment, there's a very marginal focus on the user's experience or a market need. They're working on the shiny object or the thing that seems the most exciting to them. In that moment, the dominant team in an organization, whether it's engineering, or strategy, or data, tends to drive where everything's going, none of which is really with the customer problem in mind."
"Perhaps the biggest indicator is whether or not you are discussing and tracking the results of the work that you do. If you're in an environment where there's a fear of trying because you're not sure how successful it is, then you may be in a space where you're pumping things out there for the sole purpose of hitting deadlines."
On creating a framework for individual company success
Once you've determined whether or not your organization is working in a feature factory, the goal is to create a framework that adjusts the roadmap. Deedee shares her own experience in creating a framework that allowed for a well-informed vision driven by collective company goals.
"It's about finding what works for your organization and creating a framework that actually allows you to filter ideation through. Then you need to document and distribute that back to the teams in a place that it can be used and re-referenced by the individuals who participated or otherwise. It's a good onboarding tool and a really good tool to help create visibility if you have a customer advisory board."
"When Covid hit, going through this framework and these steps bubbled up to the surface the fact that our product was only usable in one arena. So we synthesized that into something that I called 'anywhere ability', an idea that everybody could get behind. We all knew that we had to meet our customers where they are, and we weren't doing that. Then it was simple to determine that if our objective is 'anywhere ability', then what are the things you want to measure to ensure 'anywhere ability', and how do we do that?"
"The idea here is not creating a roadmap, but instead to create a strategic framework that removes the need to make decisions for every single idea. You make these greater decisions so all of the ideas can now map to that. That then informs a clear and concise roadmap based on company-wide unified goals."
---
---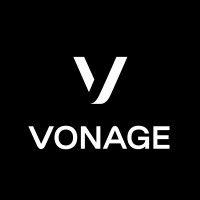 Vonage
This webinar was sponsored by Vonage, APIs that help you deliver communications services that matter, anywhere.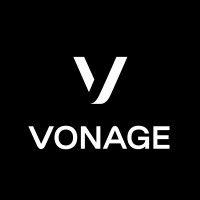 ---
Sisense
This webinar was sponsored by Sisense. Go beyond delivering just data and traditional dashboards to your customers by seamlessly infusing AI-powered intelligence into your products.
About the speaker
Deedee Olsen [she/her]
IdeaCloud, VP, Product
Member
Deedee Olsen is the VP of Product at IdeaCloud. Deedee is a curious, highly collaborative, and analytical product leader with an insatiable passion for technology. For 11+years, she has utilized her technical skills to manage complex software projects, lead multi-disciplinary teams, create product roadmaps, and develop strategies that have delivered measurable value and delighted customers. For 7+ of those years she has also served in senior and executive leadership roles, championing the use of data and market insights to drive forward company vision and working closely with peers to create and deliver on key business strategies.
If you liked this post, please use the buttons to the left to share it with a friend or post it on social media. Thank you!