Product management is a discipline that plays a part in every stage of a company, from startups to enterprise to growth phase. In this iteration of our Speaker Series, we welcome a product leader with a close up view of high growth product management and personal experience of how to navigate personal career growth when a company goes from a team of 70 to one of 500 over the course of two years. Alexa Maturana-Lowe, Director of Core Experience at Fivetran and former Product Lead at Pandora, joins Products That Count to speak on that transition from being a product builder to being a product leader.
On the jump from individual contributor to product manager
Over the last decade, product management solidified into the discipline that it is, complete with C-suite leadership and massive career growth potential within organizations. Making the first step from individual contributor to product manager, however, can prove to be one of the most difficult. After sharing her own product management journey, Alexa drops clear advice for how to make the jump from IC to PM.
"Product is different everywhere you go. It's not the same competency and it doesn't come with the same expectations. One piece is building an engineering roadmap, another is figuring out the right metrics, identifying the right team structure. Basically finding what you need to support the product that you're selling."
"Make sure to have clear documentation and clear measurement in terms of outcomes. This is a big piece of building execution excellence, which builds trust with your stakeholders and builds credibility within the organization"
"You need strong working relationships. So, being trusted as a partner, being fun to work with, bringing good ideas, and helping other people are so critical to being a successful individual contributor. It's also a powerful place to build upon for asking for the promotion.
"In a startup, you've got to move fairly quickly and execute in a decisive way from a product perspective. That enables you to evolve quickly, capture the market trends, and be more successful."
On managing personal career growth
A company is going to look different from year to year as it scales, which means a product manager needs the ability to pivot their own skillset to accommodate different needs and multiple goals. Alexa shares her learnings of moving into a leadership position as her company grew from 70 to 500 team members.
"Being a good manager needs to be a lifelong pursuit. You're never gonna stop growing as a manager. As a leader, there's always going to be more challenges, which is an important mindset to keep."
"The capstone to coaching is when you're really enabling and empowering the other person to come up with the outcomes and the success for themselves, to really be a coach and a thought partner."
"A big part within an organization as its scaling is organizational influence. Fivetran was 70 people when I joined. Now, we're at 500 and there's a bunch of different goals across the organization. It comes down to figuring out who to talk to and how to talk to them. Some people like to have a casual conversation, some want to read a proposal, others want to go through a full presentation of a solution. Figure out who you need to influence and how you need to influence them."
On strong communication
It's the thread that weaves through every role and every project at every stage of the product lifecycle. As mentioned time and again by product leaders, any level of career growth success depends on developing strong communication skills.
"Finally, the most important thing is being a very strong communicator. Build trusting, open, and communicative relationships with your partners. Give feedback about things that aren't working, and celebrate things that are awesome. Have the ability to sell the things that you're building. These are big pieces of communication that you have to develop as a product manager to be successful."
---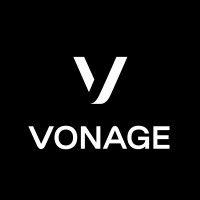 Vonage
This webinar was sponsored by Vonage, APIs that help you deliver communications services that matter, anywhere.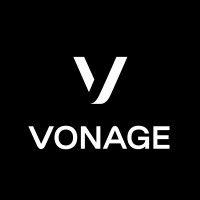 ---
---
Sisense
This webinar was sponsored by Sisense. Go beyond delivering just data and traditional dashboards to your customers by seamlessly infusing AI-powered intelligence into your products.
About the speaker
Alexa Maturana-Lowe
Fivetran, Director of Product Management, Core Experience
Member
Alexa is Director of Product Management at Fivetran, where she manages a team designed to deliver measurable results, grow total customer base and usage, and improve the core connector user experience. Her previous roles include Product Manager at Pandora, Product Manager at UnitedMasters, and Sr. Product Analyst at Here. Alexa is a thoughtful and execution-focused product builder, and thrives in a culture of excellence. She strives to foster lasting, trusting relationships with her team and cross functional partners. She is driven daily by a desire to build a data-driven product strategy and then work collaboratively to get it done.
About the host
Bryce York
Tatari, Senior Technical Product Manager
Bryce York, Tatari Director of Product, is a strategic product leader with over ten years experience successfully leading in-house and outsourced product, engineering, and design teams. After founding, scaling, and selling his original startup, Seed The Change, a SaaS platform that helped eCommerce companies grow profits by planting trees, he now drives Product at Tatari, an ad-tech startup democratizing TV advertising across linear and streaming TV. Bryce continues to share his product expertise with the next generation of Product Leaders as an editorial contributor and New York Head of Chapter at Products That Count, the largest global product acceleration platform and networking community for product leaders.
If you liked this post, please use the buttons to the left to share it with a friend or post it on social media. Thank you!