From the perspective of a product leader, it's all about the user. Each decision made along the product lifecycle is laid with the user in mind, however, roadblocks will inevitably occur. What are some frameworks to overcome those roadblocks from the product side while still keeping the user in mind? This month, in the Toronto Chapter of our monthly Speaker Series, OneClass Director of Product Katherine Chong walks attendees through a ramp framework for practicing user empathy, identifying user roadblocks, and locking in that sticky factor.
Watch the entire video right here on Products That Count, and click through to our Events page to join us at an upcoming product leader event.
---
On the critical PM skill of empathy
Katherine begins her presentation by saying "the star of the show tonight is our customer's emotions". Carrying that theme throughout the event, Katherine shares ways that PMS can better check product development teams to make sure the user is always a part of the considerations, even when user roadbloads occur.
"As a pm, you should always demonstrate empathy, but other than knowing the definition of the word, how can we religiously exercise this and check ourselves and the product development team to make sure we truly are? It's one of the critical factors in creating stronger stories. Your customer becomes a compelling character to follow for your product development team and it helps you make an overall secure product."
On stickiness and rapid adoption
Diving into the main portion of her talk, Katherine uses examples of her own favorite products, saying that "the one thing in common among all these products is that they have an amazing sticky experience and a rapid adoption rate."
"The important thing about a lot of my favorite products is that I feel very entertained, I feel empowered, and I feel successful at whatever it is I was out to do. Basically, I feel good. And the really good ones helped me to form a habit."
"Visualize what the user goes through with a ramp framework that represents their emotions and understanding of the feature product to get to that first time engagement. The goal is to build immense momentum from each stage and propel them up an ideally short and steep process where engagement is the goal. Why do we want a short and steep ramp? We want the user to experience the benefits of the emotional build up fast, and to amplify the feeling of success."
Diving deeper into the ramp framework
Katherine takes that ramp framework and breaks down the various questions product development teams need to answer when working on a product or even just a feature.
"Let's take an onboarding flow as an example. I ask myself these questions every single time and make sure that the whole entire product development team is thinking about these as well.
First. is the what and why. What is the key benefit that your feature offers, how well does the user understand that, and why should the user care?

"Two, the perceived commitment. How much mental resources will the user need to develop to this, and finally, the sticky factor. How much does the user crave to come back, and what's keeping them hooked?"
"The what and why are the basic stage questions that determine whether the value proposition of your product is clearly being communicated. For that very same reason, this is probably one of the most overlooked stages of user flows. As humans, we tend to make assumptions of who our users are and project ourselves to others, and that can be very detrimental to our end users."
---
Watch the entire video above to gain a better understanding of the ramp framework and the ways that product leaders can achieve rapid adoption and product stickiness.
---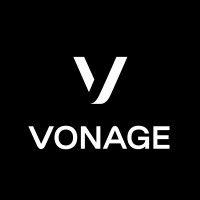 Vonage
This webinar was sponsored by Vonage, APIs that help you deliver communications services that matter, anywhere.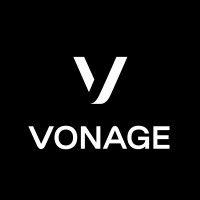 ---
About the speaker
Katherine Chong
Director of Products
Member
Katherine Chong is the Director of Products at OneClass. A customer engagement specialist turned into product manager in the education tech space, Katherine has spent the last 10 years helping students graduate college on time with the best grades they can get. OneClass focuses on accessibility for the everyday student by providing multiple resources for better academic performance in school, from student-created notes and study guides to fully-accredited online courses created in-house.
About the host
Nita Maheswaren
Pivotree, Director, Product Management
I'm passionate about taking new products to market, driving product strategy and winning in a competitive market. Complexity just adds to the fun! I've served in various technical and leadership roles in my past decade at IBM and Pivotree. My background and experience enable me to seamlessly switch between big picture thinking and handling fire-drills all in the same hour.
If you liked this post, please use the buttons to the left to share it with a friend or post it on social media. Thank you!