In an interactive session, STRIVR CPO Yelena Drabkin gets to the heart of career management, encouraging audience members to reflect on their own product careers, past, and future. Watch the entire discussion here and grab the highlights below on what it takes to define a product career and use a personal anchor to navigate the journey from specialist to generalist.
---
On finding your anchor
Yelena starts the discussion by sharing her history of growing up in Eastern Europe and the career choices made that led to a career in product and her current position with STRIVR Labs. With many pathways to choose from, she expresses that it's important for product managers to first define their anchor.
"Having an anchor is something that will let you continue in your career and love every step of the way"
"Remember that anchor, but move with the wind. Always lean back on your anchor and lean back on your decision making framework to check that a decision is right for you. Just like you do retrospectives on your product, reflecting back on your career journey is important. Always leave yourself room for innovation."
"Just like you do retrospectives on your product, reflecting back on your career journey is very important. Think about your competitive advantage, and evolve. Always remember to leave yourself room for innovation or to go with a wind."
---
On the path of specialist to generalist
Product management is unique in that it allows for opportunities that run the industry gamut. Deciding how to navigate the art and craft of product takes time, experience, and at times, gut instinct. Yelena explored what it means to be a generalist or a specialist within the world of product.
"First off, product management is a specialty. Also, when you join a company you don't know anything about, you become a specialist by living that company every day."
"Definitions matter. For some, a generalist means having the ability to switch from B2B to B2C, or even between industries. Then, of course, there are management tracks, where you are more likely to be a generalist. Do you want to manage people or build more complex products?"
"When you look at bigger companies, a lot of times you will find that you grow from being a product manager focused on a very small functionality to becoming a senior product manager where your scope is increasingly large. Then, you continue growing to the leader where your scope increases to more of a generalist. In a startup, product management organizational structures tend to be smaller."
---
Every week we host the top minds in product management right here at Products That Count. Make sure to check out our Events page to see what product insights are coming down the pipe.
---
---
Sponsored By
Indicative
Product Analytics for Your Data Warehouse
---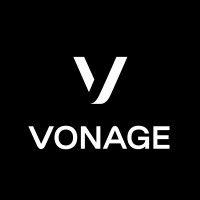 Vonage
Discover key takeaways from Vonage Convo Americas 2020 virtual event in their new ebook.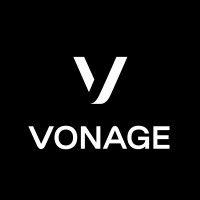 ---
About the speaker
Yelena Drabkin
STRIVR, CPO
Member
If you liked this post, please use the buttons to the left to share it with a friend or post it on social media. Thank you!