During the webinar, Tara Goldman provided attendees a glimpse at some tips and tools available to help product managers succeed in a remote product role. The COVID-19 pandemic has relegated many companies to the virtual workspace, which has ample challenges for product managers and their teams. 
Referring back to her experience in products, Goldman discussed bringing on new team members, thinking strategically and tactically, and dealing with the influx of communication methods that comes with virtual work.
You can watch Goldman's webinar presentation above or read on for some highlights below.
On Starting a New Remote Product Role
Whenever you start a new product role, especially in a remote capacity, questions are sure to flood into your mind. Goldman dove a little into what challenges lie ahead and connected it to her experiences post and pre-COVID.
"So when you think about what starting at a new company looked like, or still looks like, you are coming into a company usually on your first day… You kind of get your hardware, and you start setting up your accounts. You might have a team lunch or lunch with your manager. Probably have a lot of reading to do, documentation, getting up to speed on other decks."
"There's a lot to do in a very physical setting. And so all of this has now transitioned to a remote setting, right? And basically, the arrow points to Zoom for it."
Intentionality and Collaboration in Remote Product Roles
As Goldman explains, just because you're joining a remote team, little has changed regarding the work being does. However, she states, "None of this has changed. But our approach needs to."
Concerning changing that approach, Goldman talks about "intentionality":
"Intentionality and asynchronous work are really going to be the key to strong remote collaboration." Intentionality, as Goldman describes, refers to better managing time and finding new ways to collaborate. "I know as a PM, your time can pretty much immediately vanish," Goldman says. "And so because of that, in this new setting, it's almost like we've lost more time. It's more important than ever to manage that time and how you approach your work."
Synchronous Work and the Virtual Environment
As we put more focus on the virtual work environment, we start to consider the concepts of "synchronous" and "asynchronous" work. Goldman set up a few examples to show how these concepts have changed and will change for new remote product roles.
"While collaboration is absolutely necessary, it's not required to be 100% synchronous all the time. Our default is constantly to schedule a meeting, right? How many of you walked away from a meeting and wondered, what was the purpose of that meeting?"
"I almost think that we've gotten to the other end of the spectrum where we're even more inefficient. And we've swung so far onto the synchronous collaboration deep end, that there's just opportunity there to balance what's required, and how we can leverage the best of both worlds."
On strategic and tactical thinking
Product managers have always had to work strategically and think tactically. As Goldman explains, the remote work environment emphasizes that even more, specifically regarding efficiency.
"As PM, we often need to navigate between the strategic and the tactical, right? What is your product vision? What are the broader problems we need to solve for our customers to then diving into a product requirements document or writing user stories and acceptance criteria? In between all of that, your context switching with meetings, managing stakeholders, interviewing customers, and managing squads. In this remote setting, our time has just somehow disappeared. "
"So, I urge you to think about when you are most productive." She continued, "It's really important to define goals for that time and also not to over-commit."
On Defining Communication Norms
Since gone are the days of walking down to a coworker's desk or cubicle, teams have been forced to find new ways of communicating. For a remote product role to work, as Goldman explains, the whole team needs to agree on one method.
"I think it's really important to define norms of how you and your team want to communicate. If your team hasn't already defined this, it's a great thing to propose as a new exercise. Even if it's just your pod, like you and your engineers and your designer, this doesn't need to be tackling the org-wide norms."
On the Importance of the Written Word
The last thing anyone wants to do is add an excess of work to their day. That, Goldman says, is why we've started to drift away from documenting. However, it may be an imperative part of the work cycle.
"It's funny because I think we err a lot away from documentation or writing things out because it seems like more work. But at the end of the day, if we can't get our thoughts down on paper and coherently explain a point of view, a decision or approach, it kind of tells you something, right? It evaluates for yourself, 'is this the right thing we should be doing?' And while it seems like it's a time suck, it's actually a huge time saver, because it could also eliminate meetings, right?"
---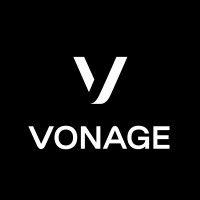 Vonage
This webinar was sponsored by Vonage, APIs that help you deliver communications services that matter, anywhere.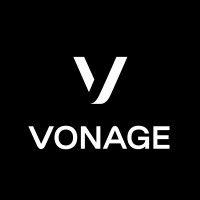 ---
Amplitude
This webinar was sponsored in part by Amplitude –  helping companies build better products.
About the speaker
Tara Goldman
Electric, SVP Product
Member
If you liked this post, please use the buttons to the left to share it with a friend or post it on social media. Thank you!