Horizontal products have all of the challenges of regular product management, with an extra twist — their value is only realized through vertical adoption or use cases. Many of the hottest startups today are chasing horizontals, and larger companies crucially rely on the same skillset to have product platform leverage across a broad portfolio. How can product leaders not only ship engaging horizontal experiences, but also maximize their uptake? Workday Sr. Product Director Katie Holden takes over the Products That Count zoom room to share concrete examples of successes and failures from both startups and larger enterprises working with horizontal product experiences.
Watch the entire event right here and take a moment to check out the Products That Count Events page for more product leader events coming up.
What sets apart a horizontal product
It's a trend that quietly slipped under the radar of product management, but is now driving multiple companies, like the 2021 Product Award Winner, Airtable, to be market leaders. Managing for horizontal products will vary per company, but the option can lend itself to multiple use cases across varied and dynamic verticals. Katie starts the discussion by first defining the clear distinctions that set apart horizontal products from their vertical counterparts.
"For product managers and product leaders, it's interesting to understand that you have a choice when you're creating products, and one of those choices might be to be more horizontal."
"Horizontal products are different. They're different to manage and they're different to grow, but they're very interesting. From the PM perspective, they tend to be a little bit more technology focused or of a common productivity paradigm from the very beginning. You want to build something a little bit more generic, that then can scale horizontally across a very broad range of vertical use cases."
"Horizontal products are hard because, if you're designing something that you want to scale horizontally across many vertical use cases, you're effectively designing and delivering a product and go-to-market at the same time. You're trying to do it where you crush one vertical, and leave room to get two verticals in the future."
On being a product manager for vertical vs. horizontal products
Whether you're working with vertical or horizontal use cases in mind, the goal remains to be a great product manager and to deliver a stellar product. It's in the nuances where the strategy changes. Katie shares how a keen eye for UX and engineering will aid product managers when leading a horizontal product.
"The core product management skills are absolutely, fundamentally the same. Understanding and running customer discovery is of huge importance. Likewise, scoping appropriately and making smart cuts with your engineering team to get to market faster is vital in both cases."
"If you're going to be a really great product manager for something horizontal, you have to have a pretty good thought and eye for both UX architecture and engineering architecture. It's about the reuse of the user experience so that it scales and works across multiple use cases vertically. Same thing for the engineering side, the reuse of the database model and the middleware. The whole reason to build a horizontal product is to get vertical leverage. We're not just building it for the sake of gorgeous architecture, we're building it because we want the business impact to be massive."
"The essence of why a horizontal product is so attractive is the ability to build one product, but have it scale to business lines with minimal investment. It becomes a burden for the product manager, who's the de facto leader of the design and engineering team they work with, to have that eye and start to realize when you're starting to design something that's very specific for a single vertical use case. That's a less interesting investment because you can't scale it to other use cases."
On staying true to the vision
When the goal is to lay the foundation for multiple use cases, the roadmap and feature requirements are going to be particular. Sometimes that will mean holding to your guns and denying requests from other teams.
"Horizontal PMs must resist highly verticalized features and begging from the sales team. We've all been pestered by our sales counterparts and that can be a very stressful event. That tension is even more pronounced in a horizontal area."
"There are going to be custom, interesting, niche requirements and if your whole goal is to build something horizontal and then scale it vertically for leverage, you'll have to say 'no' even more. You can throw even fewer bones to other teams, which can be a challenge."
---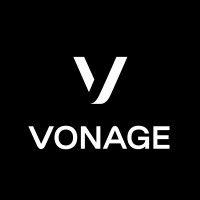 Vonage
This webinar was sponsored by Vonage, APIs that help you deliver communications services that matter, anywhere.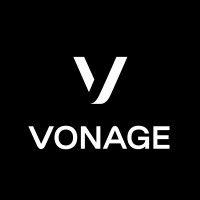 ---
About the speaker
Katie Holden
Workday, Sr Director, Product Management, Design & Engineering
Member
Katie Holden is a Senior Director of Product Management, Design and Engineering leading Workday's Productivity Suite of products. She is a generalist product leader with experience building teams and shipping products in large organizations such as Workday and Google, as well as smaller, SaaS, high-growth startup environments like Boku (IPO in Nov 2017) and Inkling (acquired in Feb 2018).
If you liked this post, please use the buttons to the left to share it with a friend or post it on social media. Thank you!