Gaming is a billion-dollar industry that is growing every year with games becoming an essential part of our lives. Many young professionals in Product Management dream about landing a job in games but are unsure if their skills don't fit. What does it mean to be a Product Manager in Games and what are the key industry differences? Arkadium former Product VP Tanya Zuger shares critical skills that PMs need to develop for a career in games and provides advice for anyone wanting to transition to building gaming products.
Watch the entire video right here at Products That Count, roll through the highlights below, and don't forget to swing by our Events page to join us live with new product executives every week.
---
On the state of gaming
Gaming products, for their part, have evolved at an exponential rate since the advent of apps. Tanya lays down the numbers, sharing that the valuation of gaming products grew an astonishing 9.3 percent growth from 2019-2020. With hyper-growth comes a matched opportunity.
"First of all, the gaming industry in a nutshell; $159.3 billion was the gaming market evaluation in 2020. This is a huge number and it's been growing year over year since the market emerged itself. It's actually a 9.3% increase over 2019 and the industry is relatively new – its valuation was only $52 billion ten years ago, so it's tripled in size. You can imagine how it can grow further. There is currently a forecast that it's going to hit $200 billion by 2023."
"There is no other industry that has grown as much as the gaming industry has grown, and there are companies that grew equally as well in the pandemic. As you can imagine, those companies are expanding, they are hiring, and they need great product managers. If you want to get there, this is probably your best timing."
On the change in user persona for gaming products
Right off the bat, Tanya drops a piece of wisdom core to product management; a product manager must understand the persona they are building the product for. Of course, when an industry expands at the rate at which gaming is, the persona of the user will naturally change as well.
"As a Product Manager, you need to know the type of persona you're going to be delivering the products to. Sometimes there is a bit of a misconception of a "gamer", and that can be a roadblock for people wanting to get into industry."
"There are two very important shifts that we need to keep in mind as a product manager. First of all, we see an increase in female gamers, and if you ask, more women will say that they own a console in comparison to men."
"There is also a shift to older demographics. As of today, the average age of a gamer is around 35 years old. This is going to shift even more as the industry evolves. It's really important to understand who you're building those games for, and what is going to be a value proposition for those gamers."
On the differences in the product lifecycle for gaming products
From the steps of the product lifecycle all the way to go-to-market, each sector of product has its nuances, with gaming being no different. Tanya shares key points for product managers to consider when building gaming products.
"When you begin developing a game, the first thing that you have to do is to do your r&d, prototyping or pre-production. You can call it different ways, but the main thing here is to get an answer to the question: is the game fun?
"You can do a quick demo, or an animation sequence. You don't even have to code anything, you can do a paper prototype or a quick focus test. You choose your own methods, but the goal is to get something out there to people to validate that the mechanic is fun.
"A very important thing here is not to fall in love with your idea. This is a mistake that so many people make. Because they want the game to be the one big game that players like, they sometimes find excuses why it has to go further. Just use data. Evaluate data and use data rigorously to make the decision of whether your prototype is fun enough to be passed to the next stage."
"A soft launch is somewhere in between testing and the real launch. You launch it live in a limited geographic market. Android and iOS have existing platforms for a soft launch. They incentivize and promote games that show promising KPIs, so take advantage of those existing platform capabilities. and fine-tune your KPIs until you feel that the game is ready to go live."
---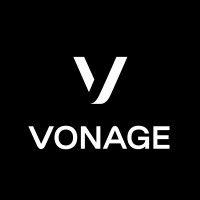 Vonage
This webinar was sponsored by Vonage, APIs that help you deliver communications services that matter, anywhere.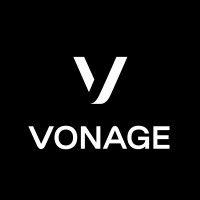 About the speaker
Tanya Zuger
Arkadium, Fmr Product VP
Member
If you liked this post, please use the buttons to the left to share it with a friend or post it on social media. Thank you!