Every part of the product lifecycle begins with value, be it for the user or the business. Before transferring ownership to other teams it's important to have value ideation locked in place, so how do product leaders go about discovering value before bringing in other stakeholders? GameClub COO and Head of Product Britt Myers walks through his career and various strategies and tools that can aid product leaders in discovering value before team handoffs.
This video is from our Speaker Series, a weekly virtual event that brings in the top minds that are driving digital acceleration today. Check out our Events page here to join the product conversation, watch the entire presentation above, and read through the session highlights below.
---
On the product career journey
Britt starts the event by first sharing his background and the way he arrived into product leadership.
"I feel like everyone in product management has sort of like unique paths to becoming a product manager. Mine was music producing and music engineering and I actually found a lot of parallels to that. Once I made the transition, I founded three companies over the course of my career; I've sold two of them, and one of them I continue to operate on the side."
Product management only recently arrived in the C-suite; we've created an entire Product Career Ebook Series to help product managers visualize and execute on their goals in product. Download the entire series below.
---
On viewing product management through the lens of investment
When it's all boiled down, product management comes down to guiding time and resources. Paraphrasing a couple of his own favorite quotes, Britt takes a moment to share why product management can be viewed from the perspective of an investment.
"As a product manager, look at your work like you're making investments, because that's really what you're doing. You have a team of people that cost money, and you have a limited amount of time and resources to get a return on the spend and you have to make decisions about those investments, I think it's important that the product team has all the inputs to make those good decisions. Ultimately, they are the decision makers to those investments."
"If you spend too much time using engineering resources to figure out what works and what doesn't, you are going to be wholly inefficient with where you make investments. How do you create value? How do you get to a place where you can create value? You have to have already discovered it on some level."
On discovering value without writing a line of code
No-code is the new, hot buzzword when it comes to building digital products. Of course, it can be difficult to imagine discovering value or pulling in user research without first building an MVP or some other form of an engineered prototype. Demonstrating clearly how we are living in the Age of Product, Britt shares how he used no-code product management tools to draw in, organize, and act on user feedback and data analysis in a brilliant engine for discovering value.
"There's so much you can do without writing a single line of code in terms of understanding what kind of products or features you should be building. Tools are just that; they're tools and they're ways in which you can leverage your abilities. Airtable, Zapier, Miro, and InVision are really big ones for me."
"It was remarkable to me what you can do without a single line of code. I got it to a point where you could enter all the data that I needed to collect, and it would send that data through a webhook to Zapier. Zapier was hooked up to Airtable, my database. I set it up so that you could create an account and a phone number with Twilio. I had that hooked up to Customer IO, where it would send messages to you via text message to open the shortcuts I had. I would pay people to use it and collect data, and then eventually use that data to evaluate whether the concept will work."
On discovering value by simulating the product vision
It may be odd to think about, but simulating a product through simple pencil and paper can do a lot for discovering value. When the idea is finally ready for a prototype, Britt expresses the value in starting bare bones.
"We started out with a paper prototype. So many great games are built by simulating the vision using just pen and paper. So we would play it with friends and we would simulate it, and as we went along, we were doing as much as we could of what we eventually hoped the computer would do. Through that process, we realized a whole number of ways in which the concept had flaws and we worked a lot of those things out before we even wrote a line of code."
"When we did eventually get to working with an engineer, we started with an extremely bare bones prototype that had none of the thrills that the game now has. We then relentlessly tuned that prototype. In making games, the tuning of that game is a vast majority of the work. In this case, we built a way in which we could easily tune that ourselves without going back and forth with an engineer, repeatedly."
---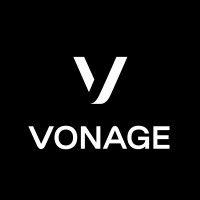 Vonage
This webinar was sponsored by Vonage, APIs that help you deliver communications services that matter, anywhere.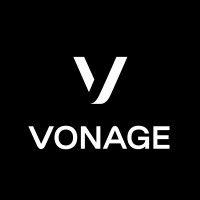 About the speaker
Britt Myers
GameClub, COO & Head of Product
Member
An experienced and creative entrepreneur and product leader, Britt Myers has developed an impressive resume of business successes in media and technology production. In 2014, Myers partnered with Stephanie Dua as co-founder and Chief Product Officer of ed-tech startup Homer. Homer is the #1 Learn-To-Read program powered by your child's interests; an educational app for iOS and web that teaches a child to read and develops crucial early childhood cognitive skills.
About the host
Nita Maheswaren
Pivotree, Director, Product Management
I'm passionate about taking new products to market, driving product strategy and winning in a competitive market. Complexity just adds to the fun! I've served in various technical and leadership roles in my past decade at IBM and Pivotree. My background and experience enable me to seamlessly switch between big picture thinking and handling fire-drills all in the same hour.
If you liked this post, please use the buttons to the left to share it with a friend or post it on social media. Thank you!