Updated 11/24/2021
In this iteration of our Speaker Series, we welcome a creative product leader with nearly 30 years of design leadership experience. Bill Flora, UX Chief Creative Officer of Blink, takes charge of the Products That Count virtual stage to show the design-led processes and elements of good product design that help product teams to prioritize features, differentiate a product in the marketplace, and bring brands to life.
Watch the entire video right here, roll through the highlights below, and make sure to swing by our Events page to join us for more insights with the top product leaders in the game.
On the importance of design-led product development
Setting the tone right out of the gate, Bill states that "design, design thinking, and design process plays a really big role in shaping products". While elements of product design may not have started at the forefront of the lifecycle back in the early days of tech, it's clear that UX and design are foundational cornerstones for product leaders building products today.
"What's happening in the marketplace, trends, and being able to synthesize inputs and articulate them in a way that can help products succeed is just one side of the equation. The other is on the creative side. Imagination, empathy, emotion, and just beauty. We humans are emotional and at the end of the day, people should feel delighted with the experience."
"Oftentimes, products will just iterate, iterate, iterate, but it's hard to iterate your way into a product that leapfrogs the competition. Creating a design process, however, with a vision for the product and doing that together with the stakeholders is what can really move the needle."
"Design has some of the most powerful tools available to bring different teams together, and all of that is grounded in the customer. Our process integrates the business goals and values from the stakeholders so they are a part of creating it – they've got skin in the game. As soon as you can identify the key stakeholders, interview them, really understand their background, and integrate them into the process, you're one step ahead."
On understanding the customer
No matter the building framework, whether it be business-led or design-led, it all begins and ends with the customer. Understanding who you are building for and their pain points is the asphalt that lays the road to a successful product.
"What makes successful products is grounded in customer knowledge and the deep insights that you can get through really understanding customers and asking the right questions."
"There's a variety of techniques you can use to get at the pain points and what really moves the customers, including in-depth interviews and diary studies. One that I've been really interested in lately is thinking styles, which we used with NASA. People are more than just teachers or students, there are also the commonalities."
On branding and aligning stakeholders
Throughout his presentation, Bill dives into various methods to align stakeholders around brand and vision. He then goes on to use case studies to illustrate the different challenges that can occur when executing on that product vision from a design-led perspective and the elements of good product design.
"From the very beginning, identify the stakeholders that are going to make a difference and develop a process that keeps them integrated and involved while you're building a vision. Workshops work really great for this, not just for visual direction, but for identifying key experiences, really understanding concerns."
"A brand is not just look and feel. It's really who you are, what people say about you, and what are your unique differentiators in the marketplace. What do you pivot on? Use that as a way to generate concepts, to zero in on the right concepts, and to express yourself."
---
---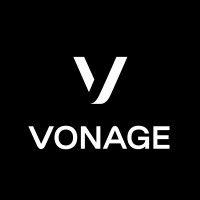 Vonage
This webinar was sponsored by Vonage, APIs that help you deliver communications services that matter, anywhere.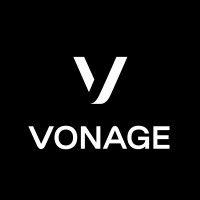 ---
---
Sisense
This webinar was sponsored by Sisense. Go beyond delivering just data and traditional dashboards to your customers by seamlessly infusing AI-powered intelligence into your products.
About the speaker
Bill Flora
Blink, Chief Creative Officer
Member
Bill Flora is an award-winning design director and user experience strategist with more than 20 years of experience leading teams and shipping products. During his two decades with Microsoft, he led design efforts for Xbox, Windows Media Center, Zune and Encarta, and was the design force behind Microsoft "Metro" design language. Flora's influences can be found in the design of software that lights up millions of screens around the globe every day. Before joining forces with Blink, Flora founded Tectonic, a strategic experience design firm, where he worked with the world's leading companies envisioning next generation content platforms and expressing brand through software. Clients include HBO; Microsoft; Bang & Olufsen; Amazon; Beats by Dre; Cisco, Samsung; NBC and others.
About the host
James Gray
coachjamesgray.com, Founder
Seasoned executive with three decades of experience envisioning, building, and operating software products and mission-critical platforms at startups to large organizations such as Microsoft. Throughout his career, James has held a diverse set of roles and developed expertise across leadership, product management, data science, IT operations, consulting, software engineering, and sales. As Chief Product Officer at Products That Count, he leads an online platform to help organizations learn the craft of product management and win as a market leader. As a coach, he leads mastermind circles to facilitate peer-to-peer learning across product management executives. As a podcast host, he interviews CEOs of companies held within Mighty Capital's portfolio. Creator of the Career Strategy Framework and an online platform that teaches and coaches professionals how to reach their full career potential. Learn more at https://www.jamesgray.io.
If you liked this post, please use the buttons to the left to share it with a friend or post it on social media. Thank you!