There's no doubt that 2020 changed the world forever, but the impact on business, and the healthcare industry in particular, is only now coming to light. Looking forward, what role do cloud, data, and apps play in helping to make healthcare better every single day? ClearDATA CPO Suhas Kelkar shares enlightening healthcare use cases that demonstrate industry resilience and will analyze the innovation evolution occurring now in healthcare through a post-pandemic lens.
Every week, Products That Count invites top product leaders to share their expertise on the most relevant challenges facing product managers today. Check out our events at the link below and join us in the room where innovation lives in constant acceleration.
The numbers to backup the need
"There are about 12 million serious diagnostic errors that happen each year. Misdiagnosis in healthcare is the number three killer behind heart disease and cancer. Many of these misdiagnosed cases can be attributed to older legacy technology that healthcare uses even today."
This quote from Suhas sets the tone of his presentation and expresses the post-pandemic impact with which product managers can have on industries by accelerating digital transformation. Suhas continues on and shares astounding statistics of misused funds within the healthcare industry.
"Almost 1/3 of the healthcare spend goes to waste. That's a whopping $1.3 trillion that goes to waste every year, and the estimated cost of fraud in healthcare is about $230 billion. Looking at these numbers, it is astounding how much in need the healthcare industry is in terms of refreshing its technological infrastructure and moving up the chain."
On managing various industry personas
"When it comes to the healthcare industry, we try to segment it into four areas, as we call them, the four P's; the Providers, Payers, Product Companies, and Pharma and Life Sciences. When you look at these four categories of healthcare organizations, each has unique challenges."
Healthcare is a massive industry with touchpoints that cross many sectors, and all of them bring to the table their own demands and needs. Setting up "the problem", Suhas pulls back the curtain on the different personas healthcare and where the challenges lie for product managers in the space, both pre and post-pandemic.
"Providers, as in the hospitals or clinics, have extremely siloed and antiquated infrastructure. They have really thin margins, so they really can't spend too much on the latest and greatest technology, and they have the highest number of breaches. They are in desperate need to modernize."
"Payers are the companies that provide health insurance, etc., and customers are looking for ease of use from these companies. They're wanting a consumerized app that they can quickly use to find a doctor or physician. Payers have to constantly stay on top of that demand and continue to provide those functionality to their users. It's an extremely competitive landscape."
"Then there are product and healthcare IT companies. This is a group of companies that's growing daily, and the idea is that they want to innovate, but they want to innovate safely."
"With Pharm, the last category, it can take almost in excess of 1 billion dollars and 10 years to bring a new drug to market. Many invest deeply, and they don't make it. The regulations are very rigorous, as are the FDA approvals, and only the first one to market wins."
Hindsight 2020: the post-pandemic impact
Innovators, early adopters, early majority, and liquidity. The technology adoption life curve, coined by Geoffrey Moore, is one that most product leaders are familiar with. While the curve still holds true in many ways, Covid forced companies to both accelerate and innovate in new ways in order to continue providing services to their users.
"With COVID, this standard technology adoption curve got pushed ahead, and a new shape got created where you are now adopting technology much faster. Healthcare as an industry went from an industry that needed innovation, to technology adoption happening in the span of eight week."
"The COVID crisis is going to set the stage for a cyber pandemic. When you're trying to adopt technology that would have taken five years in the span of eight weeks, that definitely raises the importance of security, compliance, and privacy."
Watch the entire video above to learn more about how product managers can make a giant impact on healthcare with digital acceleration in our post-pandemic Age of Product.
---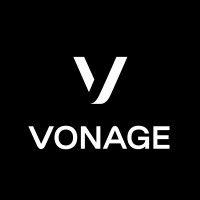 Vonage
This webinar was sponsored by Vonage, APIs that help you deliver communications services that matter, anywhere.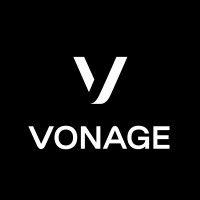 About the speaker
Suhas Kelkar
ClearDATA, Chief Product Officer
Member
About the host
James Gray
Head of Chapter Austin
Seasoned executive with three decades of experience envisioning, building, and operating software products and mission-critical platforms at startups to large organizations such as Microsoft. Throughout his career, James has held a diverse set of roles and developed expertise across leadership, product management, data science, IT operations, consulting, software engineering, and sales. As Chief Product Officer at Products That Count, he leads an online platform to help organizations learn the craft of product management and win as a market leader. As a coach, he leads mastermind circles to facilitate peer-to-peer learning across product management executives. As a podcast host, he interviews CEOs of companies held within Mighty Capital's portfolio. Creator of the Career Strategy Framework and an online platform that teaches and coaches professionals how to reach their full career potential. Learn more at https://www.jamesgray.io.
If you liked this post, please use the buttons to the left to share it with a friend or post it on social media. Thank you!