Product management can be vastly different depending on the organization, and setting a team up for success can mean very different things. It's clear, though, that the influence of product leaders shapes teams' career trajectories. How can leaders empower their product team with the skills and context needed to navigate product both within the company and beyond?
In this video, Fairmarkit Head of Product Kelly McStay shares ways that product managers can accelerate team development and create great product leaders. Watch the entire video right here on Products That Count, roll through the highlights below, then stop over at our Events page to grab your spot at future product leader events.
---
---
On setting a team up for success.
It all starts with formation and organization. Granted, these can be the most difficult parts of product management. Getting it right, though, can ensure success for your product team straight out of the gate.
"Product management can be really different everywhere. Your team needs to understand what your organization finds to be effective and successful in a lot of different aspects. Understand organizational success, your team's position within it, and are those two things aligned."
"It's unlikely that your team or organization is going to get less complex. You're not likely to have fewer decisions to make or fewer priorities to consider; things are always going to get more complicated. Your organization will get more sophisticated, which means more context, more nuance to think about. Your success is really driven by your ability to set your team up for success."
"Product management as a discipline is relatively young and the way that product teams get created within companies is pretty varied. Thinking about how the product stuff got done before you added a product team can help show where your team can actually be successful and effective in your organization."
On the impact and leverage of the product team
Product management is quickly becoming recognized as a role that drives decisions and creates impact. That reach is going to reverberate well beyond just the members of your product team. Understanding the level of impact of your decisions can help shape the manner in which you make make and communicate them.
"A lot of people talk about product managing and being in product as a very leveraged kind of role. When you make a decision as a product manager, lots of other teams change what they're going to do; designers, engineers, marketing. When you think about managing other product managers, those decisions are even more leveraged."
"You make decisions about how the people on your team operate. They then make further decisions, and what was one team that was changing a lot of stuff for other people is now five teams changing things for five times as many teams."
"You may manage one, five, or 10 people. Your team, however, only has one manager at a time, so your team looks to you as the biggest influence on their ability to be successful in a given organization or company.. Like it or not, you are the biggest driver of whether someone is going to do well."
On authenticity and consistency as a product leader
It can be difficult to remember what it was like to be simply one part of the team once you've gotten to the point where you are leading one. Retaining authenticity can aid product leaders in creating consistent, empathetic product team environments.
"Remember the empathy of being managed versus managing other people."
"One of the important parts of being able to motivate people is being able to do it consistently and with authenticity. If something's meaningful to you, setting the context and giving information to folks will come more naturally to you. You should feel confident and authentic in the way that you talk about what's important, and in the way that you communicate to your team that you understand what's important to them."
---
---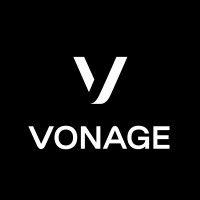 Vonage
This webinar was sponsored by Vonage, APIs that help you deliver communications services that matter, anywhere.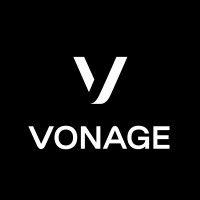 About the speaker
Kelly McStay
Fairmarkit, Head of Product
Member
About the host
Neha Taleja
Director of Product
Neha is the Senior Director of Product at Macmillan Learning leading a set of start-up products under the institutional group aimed to address challenges in higher education such as affordability of educational materials, retention and student success. She has been bu.ilding, growing and scaling products in the ed-tech space for the past decade with her experience ranging from course-ware solutions, student facing applications, to analytics and insights tools for decision makers. She loves to travel and lives in South San Francisco to stay close to the airport
If you liked this post, please use the buttons to the left to share it with a friend or post it on social media. Thank you!