In enterprise software, there's a constant tension about which personas to prioritize solving problems for, be they end-users, admin users, buyers, executives, or variations of each. How can product leaders develop software products that meet the needs of all these personas, without multiplying the surface area or complexity of the product? Humu Product VP and Google Fmr Product Lead Will Doolittle speaks on developing and measuring successful B2B software products that serve multiple personas.
Sign up at the link below for new weekly product leader events and join the product conversation with the leading executives in product today.
---
The basics of enterprise software
"Enterprise software is not boring"
Product managers are familiar with engaging with multiple stakeholders, but each objective or project will touch different parts of an organization. After sharing his personal career background, Will sets the tone for his presentation by establishing the basics of enterprise software.
"Any b2b software, you've got a distinction fundamentally between the end user and the buyer. Typically, there's going to be a buyer who's responsible for securing the budget and championing the use of your product. The end user is often very separate from that."
"As a product manager, when you think about your initial foray into this landscape, you've got to think about who your champion is and where they're getting the budget from. At the end of the day, people buying enterprise software want to look successful. They want to be recognized as someone who brought in a great solution to a pressing problem."
How product fits into the enterprise software landscape
As the central cog to many organizations, product managers tend to have their hands in many projects at once. This allows for a deep understanding of how various personas operate across teams, an advantage that shouldn't be overlooked.
"Business buyers have a much higher level of standard for what they're going to be able to accomplish with software. These are good things, but they put more pressure on us as product people to make sure that we're shipping something really compelling for these users across that landscape."
On freemium in b2b
In general sales, it's all about getting that first hook, and enterprise software is no different. Freemium can be a word that many people shy away from, but Will explains how effective it has become in recent years. Just remember that you still need to serve both the buyer and the end user.
"Freemium is getting a lot more traction in enterprise than it used to because of this recognition that companies can differentiate based on how well they serve the end user, and get entry into these companies and into potential deals in a way that they weren't able to before."
"Freemium that is aimed primarily at the end user to get that hook in is a super effective, interesting way that's emerged over the last 5+ years in enterprise software as a really viable option. It doesn't get you out of the business of serving both buyers and end users, but it's a way to flip the script so that you're playing that as an advantage, instead of something that is an obligation."
"The free tier would be available to end users forever, and it should be rich enough and compelling enough that they get hooked on using it and become advocates for this piece of software. It should also show them on a regular basis what they're missing out on by not having access to the premium tier."
---
Watch the entire video above to catch all of Will's insights into how product managers can serve multiple personas in enterprise software.
---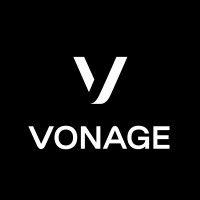 Vonage
This webinar was sponsored by Vonage, APIs that help you deliver communications services that matter, anywhere.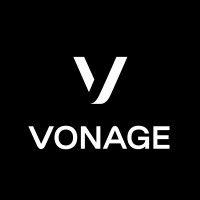 About the speaker
Will Doolittle
Humu, VP of Product
Member
If you liked this post, please use the buttons to the left to share it with a friend or post it on social media. Thank you!