In the webinar, Josh Platt took the proverbial stand to perform a deep dive into the importance of a solid product strategy and the core fundamental concepts that can help make yours successful. Platt referred back to his time at Nordstrom.com and his current place as CPO of RetailMeNot to relay what he's learned about product strategy.
You can watch Platt's webinar presentation above or read on for some highlights below.
On What Makes a Good Strategy
Before you can implement a strategy, you have to come up with one first. Platt kicks off his webinar on product strategy with an overview of what makes a good strategy.
"Good strategies are data driven. Meaning there's insights, quantitative insights, that actually inform and impact that strategy and what it's going to look like."
However, as Platt continues, there may be some hiccups along the way.
"Typically, there's limited data, you know. There's some data, maybe there's none. You're not sure of the validity of it, you weren't part of the journey." He states, "I think it's okay to just kind of recognize that and say, 'We're not going to have perfect data from the jump'."
Aspiring for a Good Product Strategy
Product managers strive for the best, which often requires one to focus on more than one concept. As Platt goes on to explain, there's more to a good product strategy than data.
"I think it's really important to have an aspiration, or what I kind of call a product mission – what you're really trying to achieve at a macro level."
On Driving Aspirations in Product Strategy
We can have aspirations in life, but how do we drive them forward? According to Platt, it's all about "focus areas."
"And then a series of focus areas or themes that accrue or drive that aspiration or mission. And what do I mean by just like a focus area, you know, removing friction is a focus area. Personalizing is a focus area. There's a lot of things that you can do to personalize. There's a lot of things you can do to remove friction with a digital experience."
On the 80/20 Rule and the 'Best Customers'
During his talk on product strategy, Platt talks about the 80/20 rule and how it helps find your "best customers" or those that will help drive business.
"I didn't know when I started, kind of figured it out and learned about it over my journey at Nordstrom, but 20% of our customers at Nordstrom really generated 80% of our revenue. Those are the folks that really paid the bills. And over time, we decided to focus a lot of our product development efforts on those customers that really move the needle."
The Four Themes of Engaging the Customer
During his time at Nordstrom.com, Platt learned how to engage those "best customers." According to him, it's all about four themes.
"This in many ways is the nuts and bolts of the strategy. Inspiration. And what do I mean by inspiration?" Platt then goes on to define inspiration, stating, "You know, people that care about fashion that are interested in fashion, kind of want to read about it, want to engage with it, etc. It's not just about you know, 'Hey, I'm trying to find a sweater and get in and get out' with these very good customers."
He immediately launches into the second theme, stating:
"The second piece of the equation from my perspective, you know, just 'they get me.' If I'm spending hundreds or thousands of dollars a year with you, as a Nordstrom customer, you should know something about my interests."
As for the third, he says it's all about making a connection:
"Kind of a third piece of the equation I kind of refer to 'connection.' This was because we really had physical stores at the end of the day. And knowing that insight that I provided earlier, when we got customers shopping across digital and physical, we tended to grow our relationships with them. So it was really important to create digital experiences that connected customers to store based experiences".
Platt concludes with a theme all customers can relate to:
"And then finally, the most basic and simple piece of this, just make it easy, you know, digital commerce one-on-one. Fast. Make sure your website's fast. You can monetize that. You can make 10s of millions of dollars off of page speed. "
---
---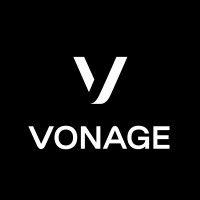 Vonage
This webinar was sponsored by Vonage, APIs that help you deliver communications services that matter, anywhere.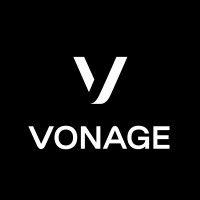 ---
Amplitude
This webinar was sponsored by Amplitude; helping companies innovate faster and smarter.
About the speaker
Josh Platt
"RetailMeNot, Inc.", Chief Product Officer
Member
Josh Platt is currently the CPO of RetailMeNot. He's a product leader with an extensive history managing cross-disciplinary teams responsible for building digital commerce and omnichannel experiences with an emphasis on machine learning-driven innovation. Josh has significant experience transforming digital consumer experiences from his time at Nordstrom.com and RetailMeNot (mobile web, desktop, iOS and Android applications). He also has an extensive history building SaaS applications and enterprise software while at Microsoft.
If you liked this post, please use the buttons to the left to share it with a friend or post it on social media. Thank you!